What is Mold Testing Services?
Mold Testing is done by taking samples of either air or surface. Mold inspector checks the air or surface to find what kind of mold exists in that and if the mould is found will grow in that area.
The three most common methods of taking surface samples are
1) Bulk samples
2) Swab samples
3) Tape samples
Mold sampling and testing can help you determine if you have mold at home or work. It also helps to find a mold that is invisible to the naked eye. Mold testing provides insight into the types and amounts of mold present in homes and offices, and where mold grows. Sampling the number of mold spores can help measure indoor air quality in a home. ECC makes a speciality of testing for mildew, lead, asbestos, indoor air quality, and soil and water contamination. Mold is everywhere but you never want to see it in your house. There are some things you can do to test for mold by doing routine maintenance checks. Mold could be a plant life that grows within the type of cellular thread-like structures known as hyphae. It reproduces by suggests that of little spores. For the expansion of mildew, it seeks
Once the reproductive structure lands on the dampish surface, it's going to begin growing. Mold is found in damp building materials, wherever it usually sounds like stains and comes in an exceeding form of colours. A fragrant smell is a sign of microorganism growth even once there's no visible growth.
Using progressive technology and adhering to the most current standards and strict NYC and state codes and rules, our inspectors can examine your property – the natural object, indoor air, installation, and out of doors soil – for the presence of mildew, lead, asbestos, radon, and different environmental issues. we tend to conjointly give speciality testing for fewer common contaminants, particularly for businesses that require to stay to the best safety standards, together with hospitals, medical offices, and restaurants. Because ECC's business is restricted to solely testing and consulting you'll be able to be assured our assessments are correct and unbiased. If we discover a tangle, you rent a separate correction firm.
When it is Important?
- After a flood, leak, or sewerage back-up
- If a basement or different space is damp
- When mildew is visible on your ceiling, wall, floor, or belongings
- If there's a foul or musty odour
- If individuals or pets are experiencing allergy-like symptoms
- Before getting or merchandising any home or property
- If Associate in Nursing ice dam has shaped on your roof and leaked into your home or geographic point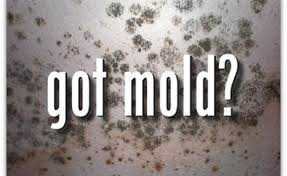 Why is it Important?
It helps to identify mold problems and prevent serious health issues. The presence of mold in your home can significantly impact your investment. More importantly, long-term, unabated exposure to mold can lead to serious health problems.
Mold detection is often difficult and needs comprehensive sampling and a mildew review by an authorised skill. Since it's not possible to visualize each space wherever mildew is a gift, testing helps document the total scope of your mildew downside. Testing can confirm the basic reason for the mildew, determine all of the affected building materials, and confirm the amount of contamination. it'll conjointly reveal if noxious mildew is a gift.
Process
1) Set an appointment
2) Mold Test & Inspection
3) Lab Testing
4) Result Interpretation
How ECC can help?
We make a speciality of testing for mildew, lead, asbestos, indoor air quality, and soil and water contamination.

We provide knowledgeable inspectors to search all areas of the lodging. It's necessary to recollect that any space of lodging has the potential for sustaining mildew growth on the far side trying to find visible contaminations the inspector can use air sampling to check the close levels of mildew inside the buildin comparing them to the close levels outside to confirm the degree of contamination. The inspector will take samples of any suspect mildew. These samples are sent to a third-party research laboratory, wherever the kind of mildew and therefore the quantity is assessed. Upon completion of the lab's freelance assessment, the inspector can interpret the results as they relate to the building in question.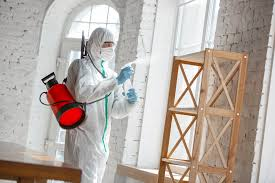 Based upon the results, the inspector can then confirm the most effective course of action supported the investigation. In several instances, this involves removal of affected building elements, an intensive improvement of the HVAC system, temporary or permanent installation of dehumidifiers, and varied different types of mildew correction and suggestions stop|to stop|to forestall} water and wet intrusion within the future that may assist you to prevent its reoccurrence. The inspector can walk you through every step to confirm that you just perceive a way to best defend yourself and your home from mildew.

If your building has been subjected to water harm or wet in any kind, otherwise you feel that it's at high risk for mildew, decision U.S. at 800.392.6468 to own your home or industrial property inspected by one among our certified microorganism investigators.